KBS-FXopen asia drift challenge 2010 was held at MAEPS serdang using the already establish track from Saturday Night Drift events that were held every week there. The event were held on 20th February 2010 and this particular event is a one day event which starts at 9am Saturday and end at around 2am Sunday. Sponsored by Kementerian Belia dan Sukan and FXopen Asia, organized by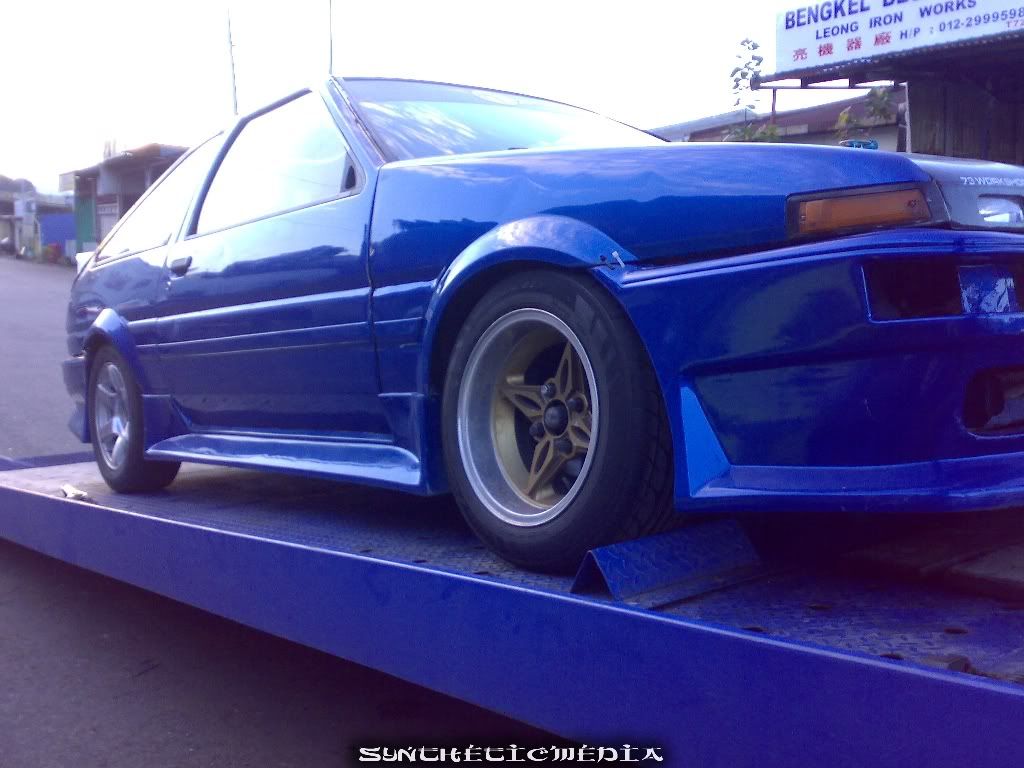 Then we drive straight to Serdang with the towing. On the way there, i just remember that i forgot to bring my sunblock and UFO hat.Guess i'll be badly tanned again this time..huuu....We are the first to arrived at Serdang at around 9am. K were already at KL that time with Ijal n Icak. So while waiting for them to arrive, me and zie do whatever we can to clean up the car before the event. Since the car is previously parked inside a "kilang papan", sawdust were all over the place.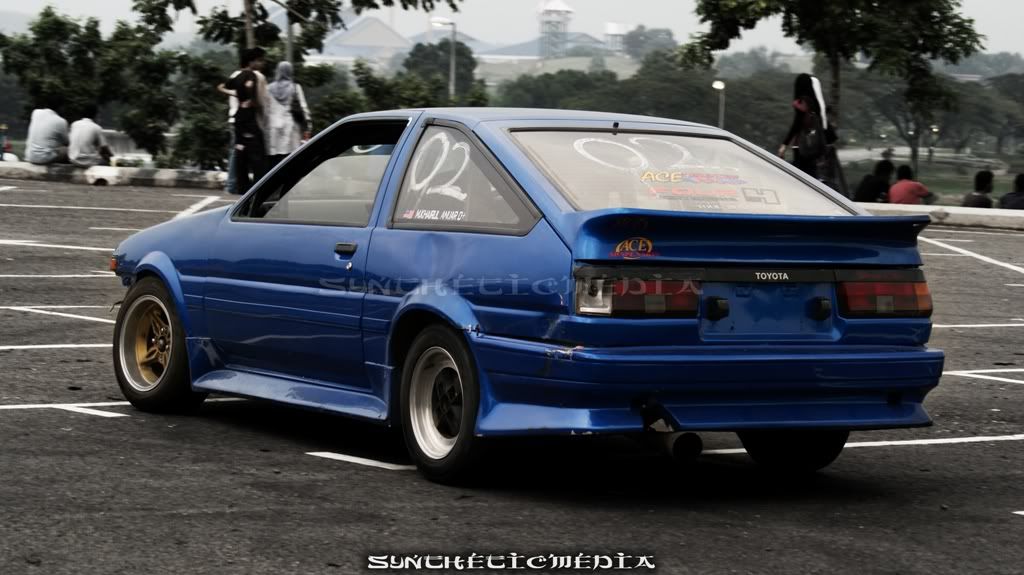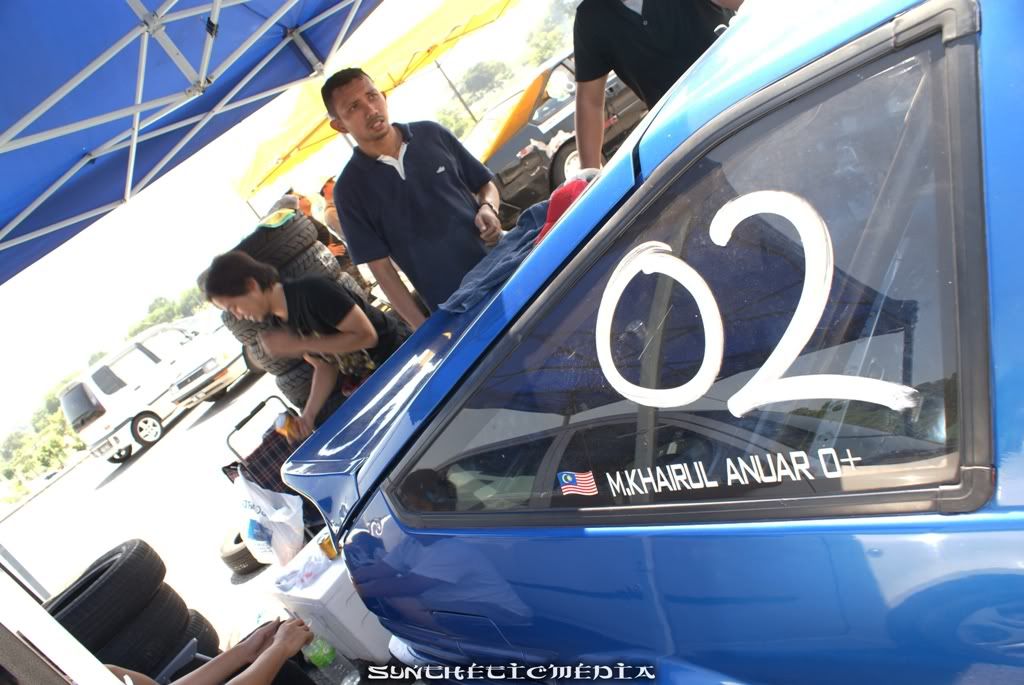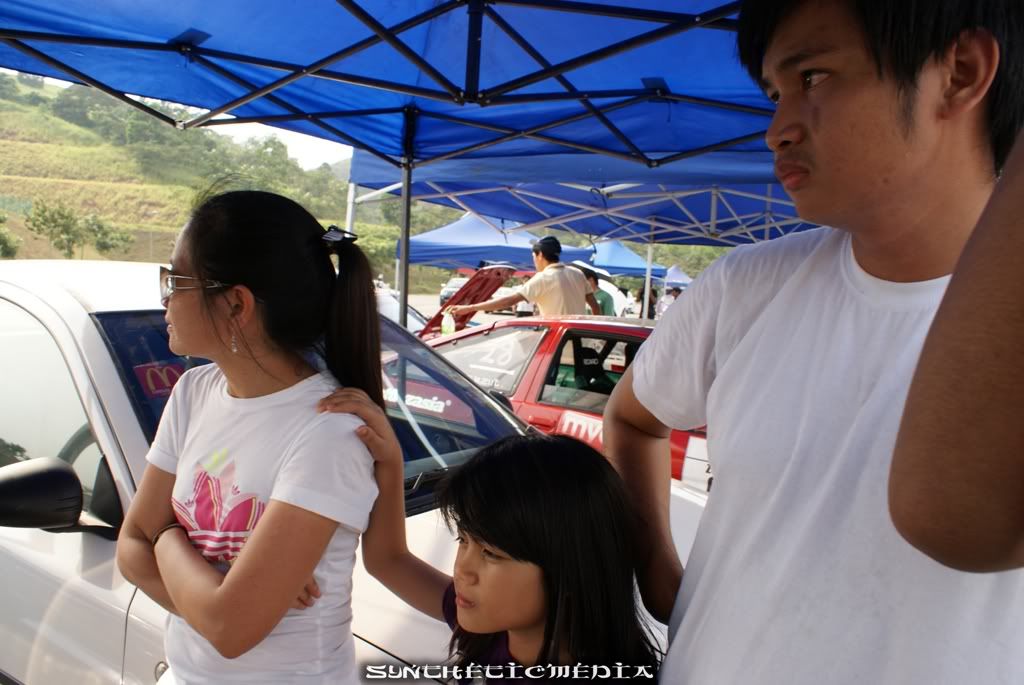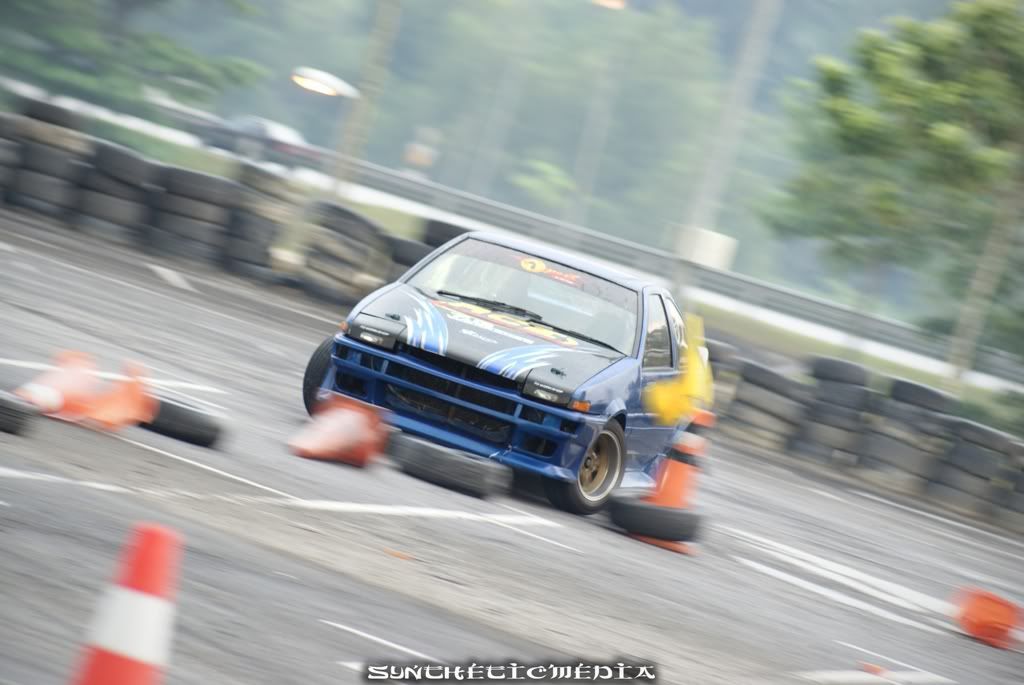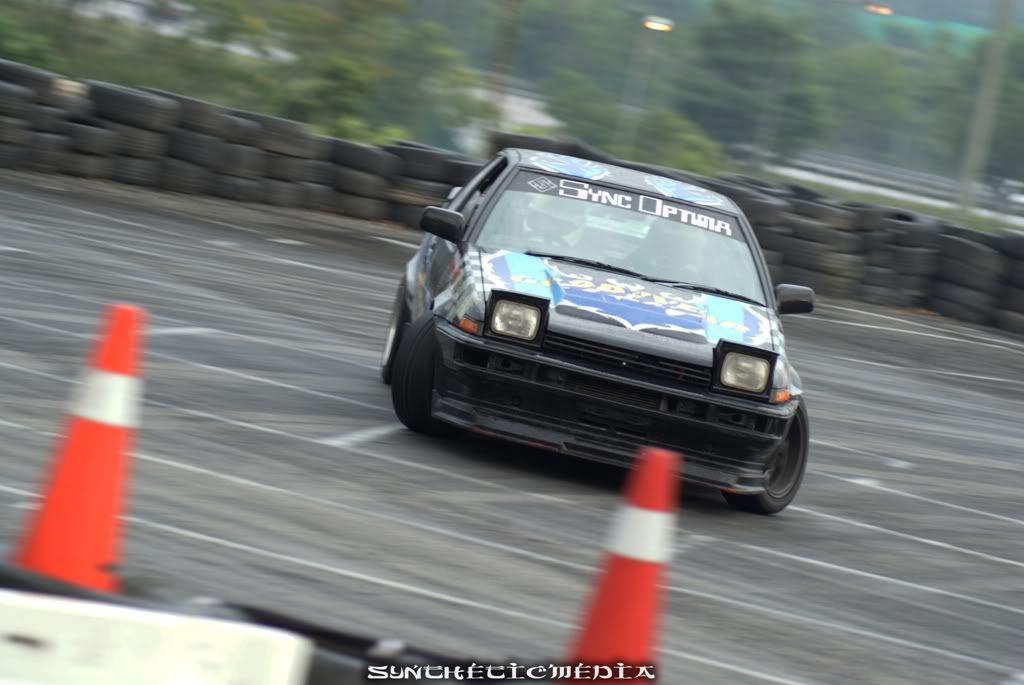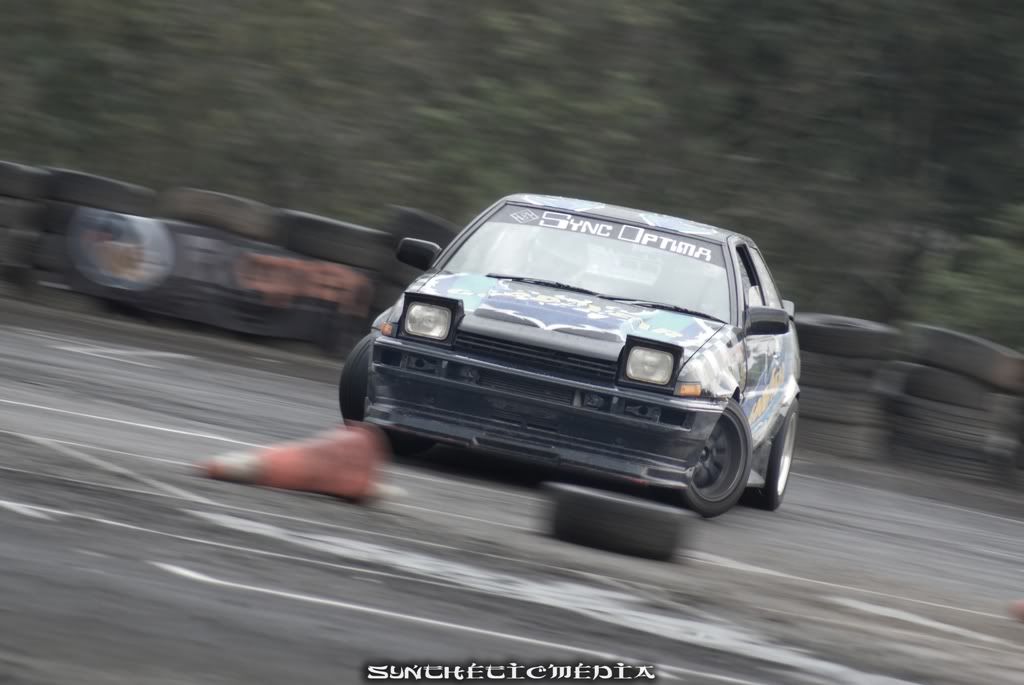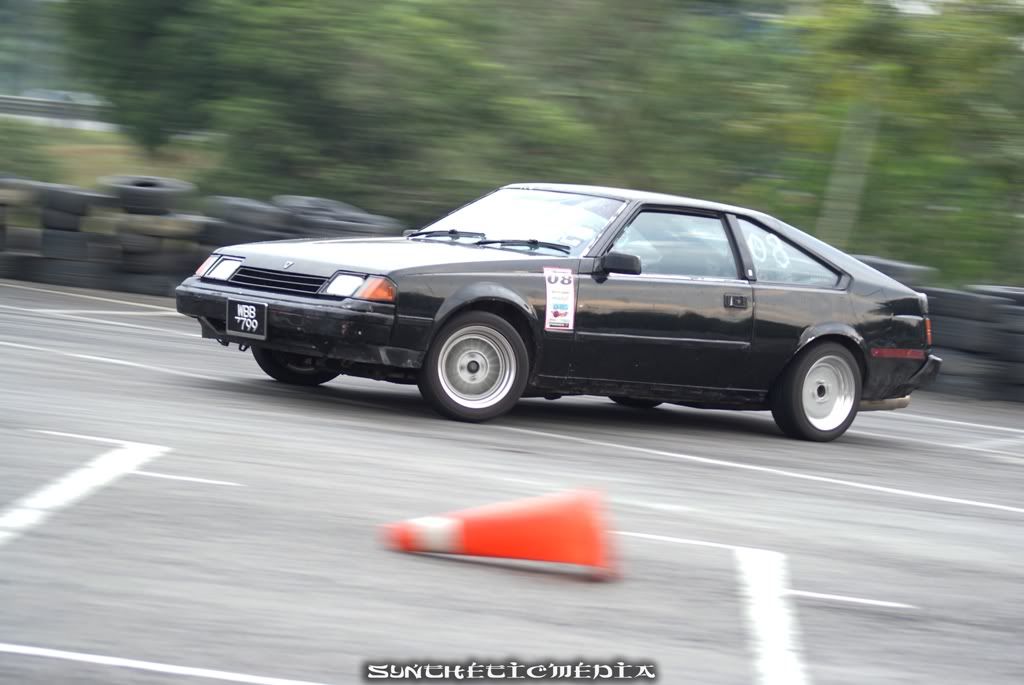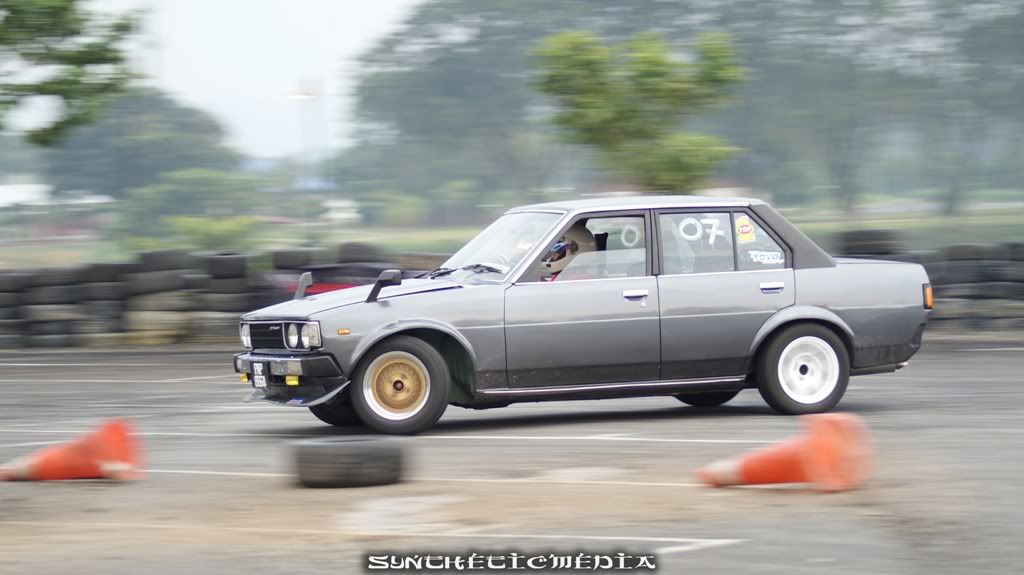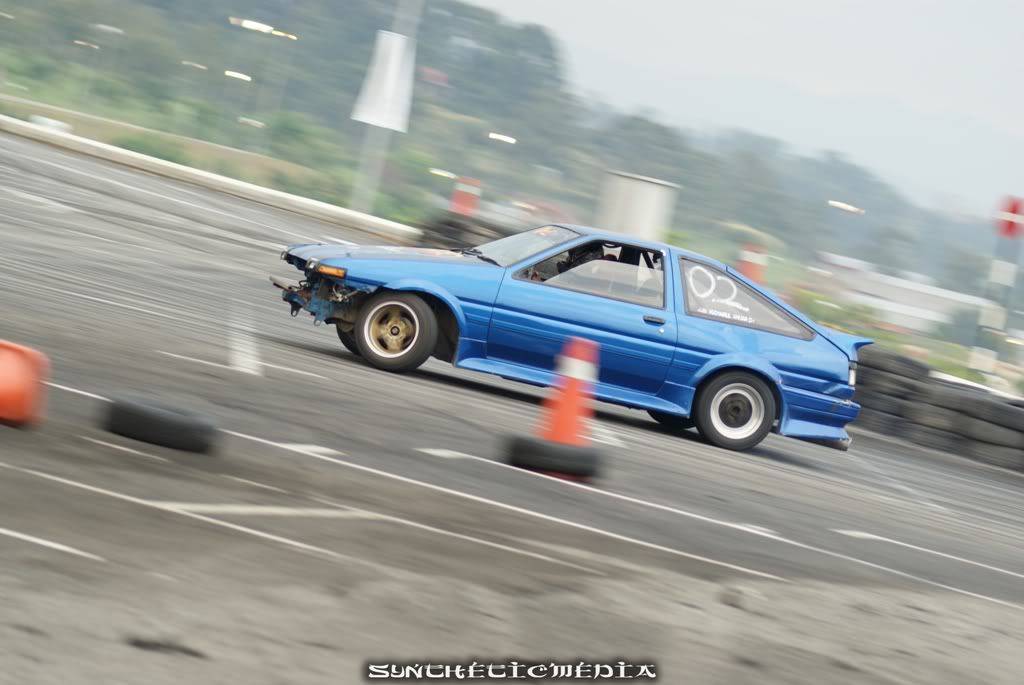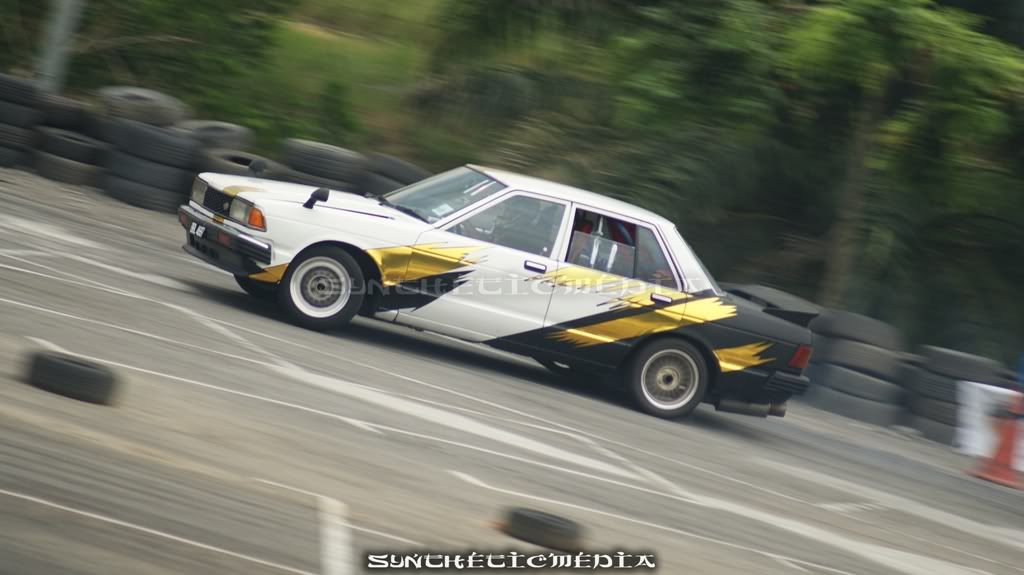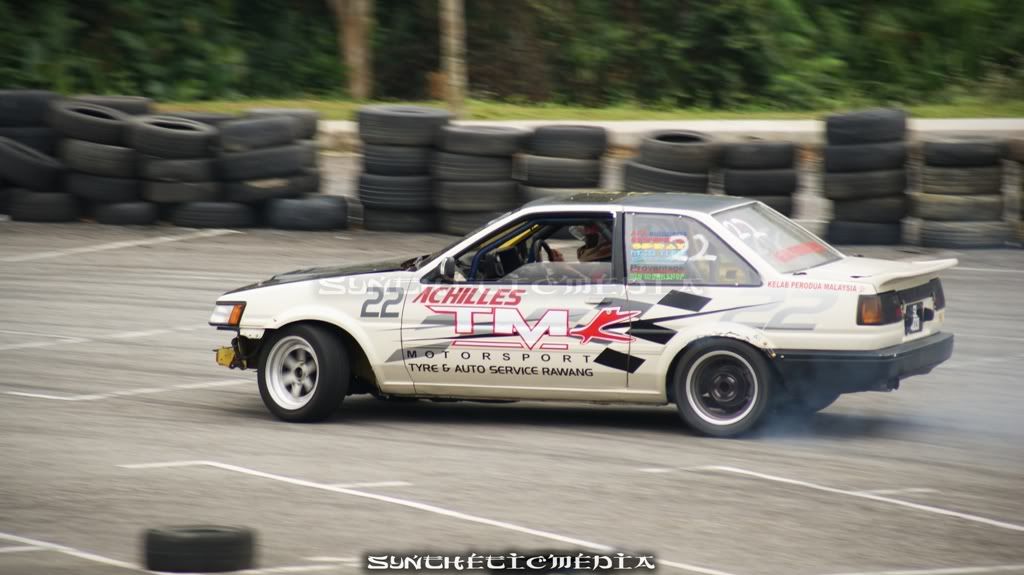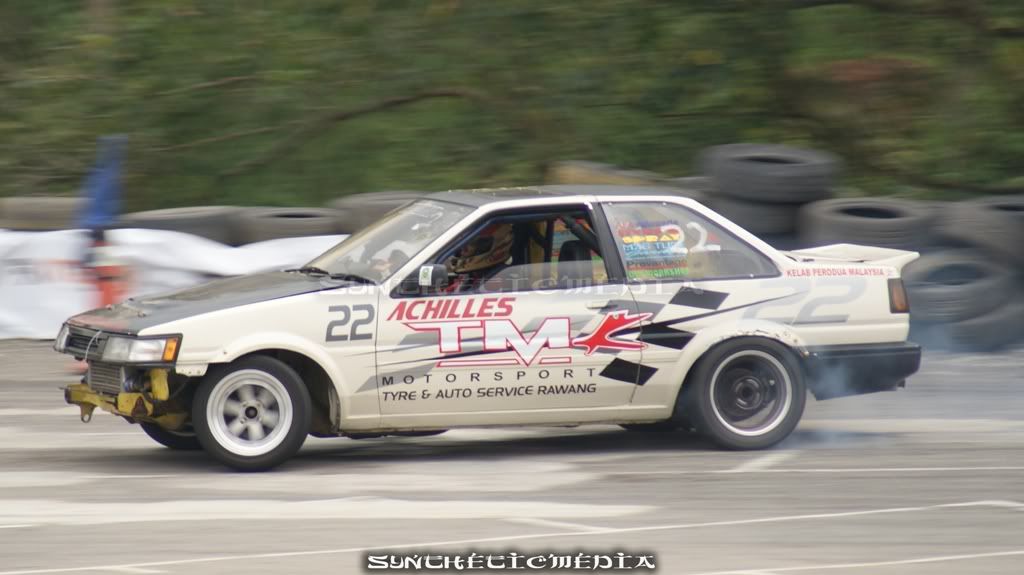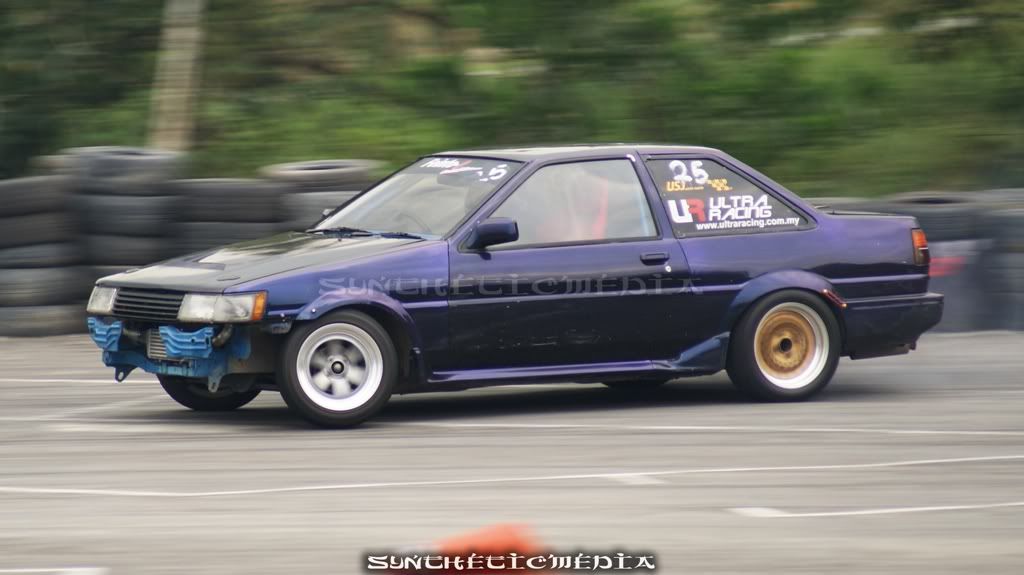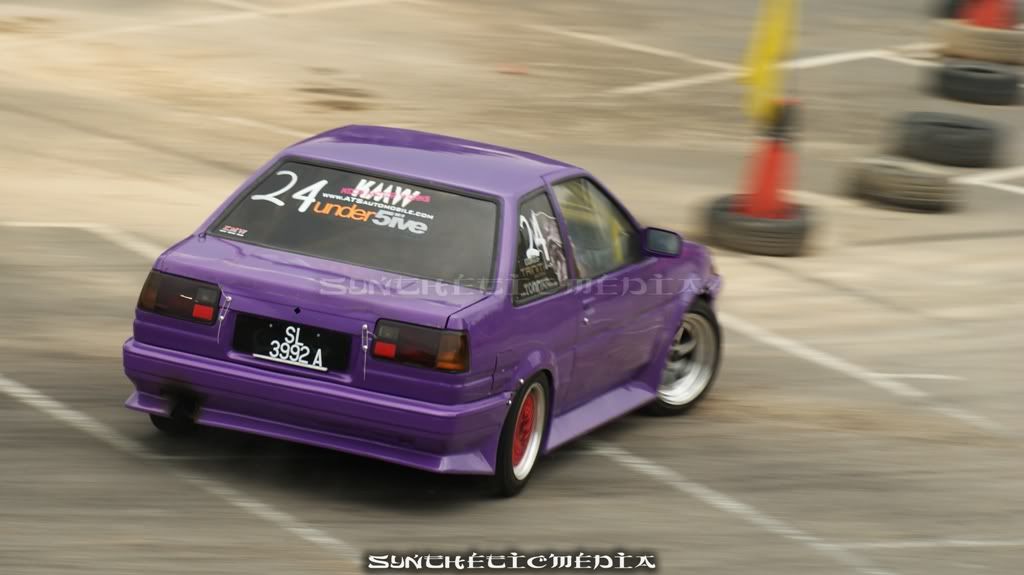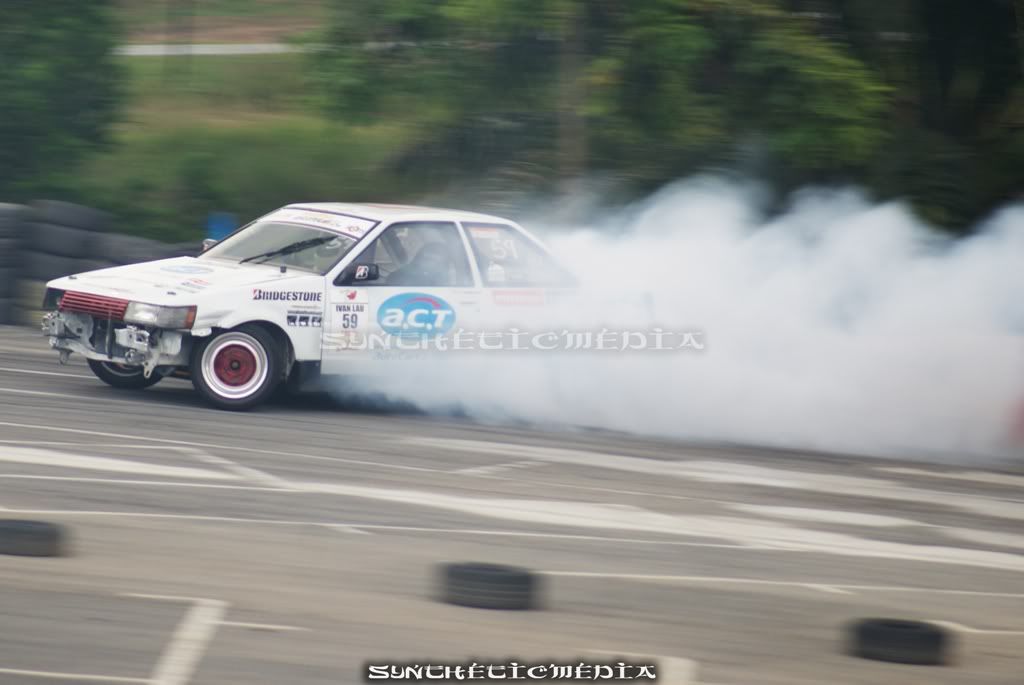 We didnt expect that during best 16, K will meet oly. Luckily they practice tsuiso together during the practice run. From my view, both of the driver put on an awesome run. K manage to squeeze his front bumper as close as he can to oly rear bumper during this time. Here's some pictures during the practice run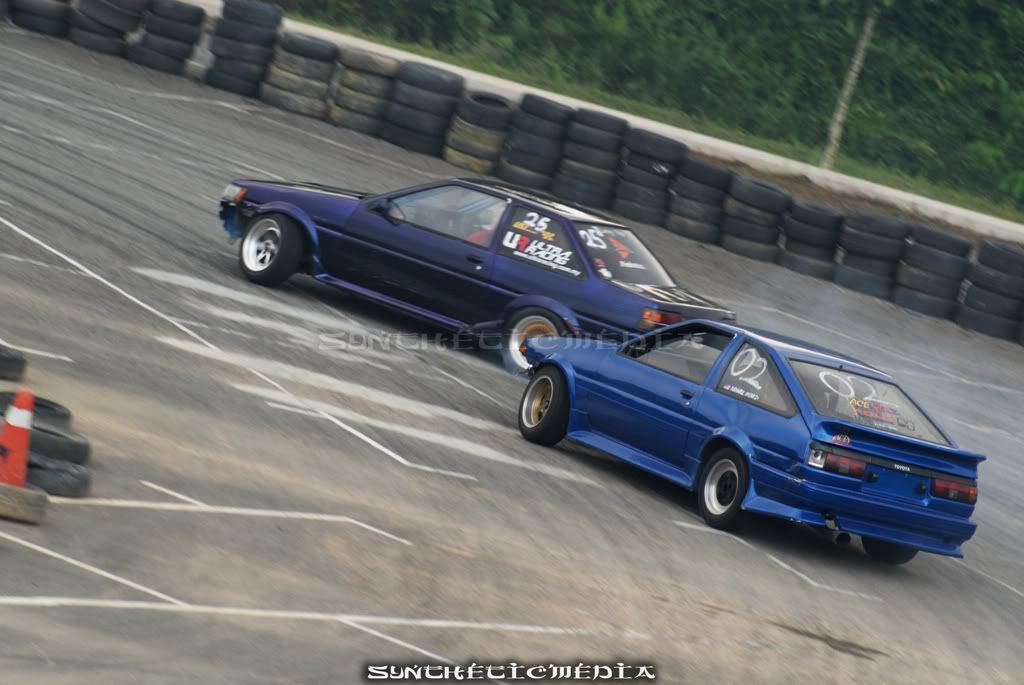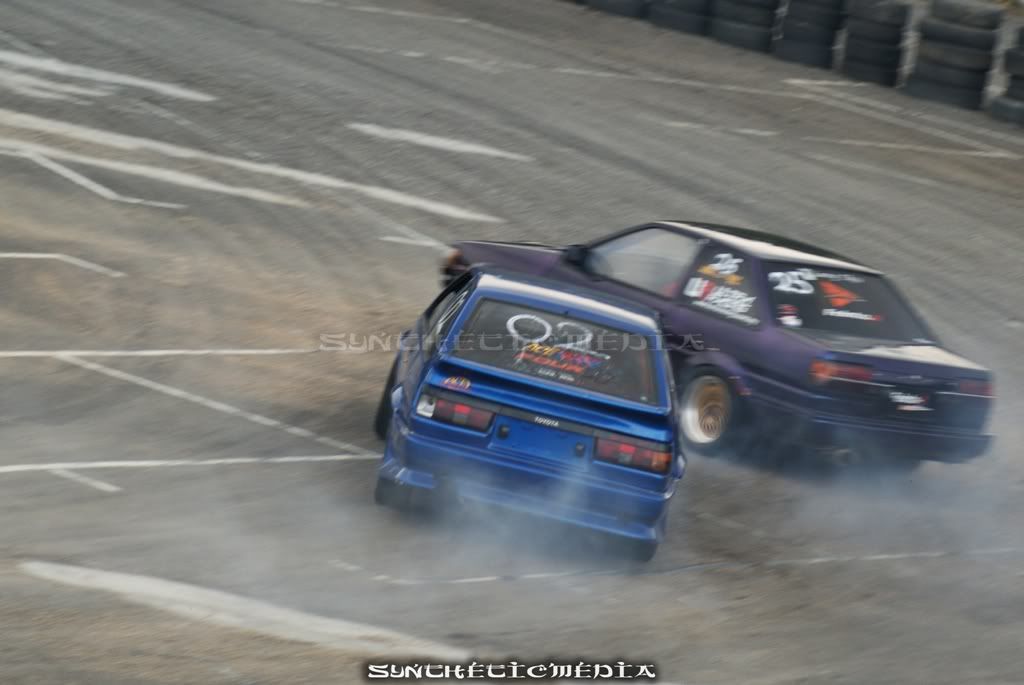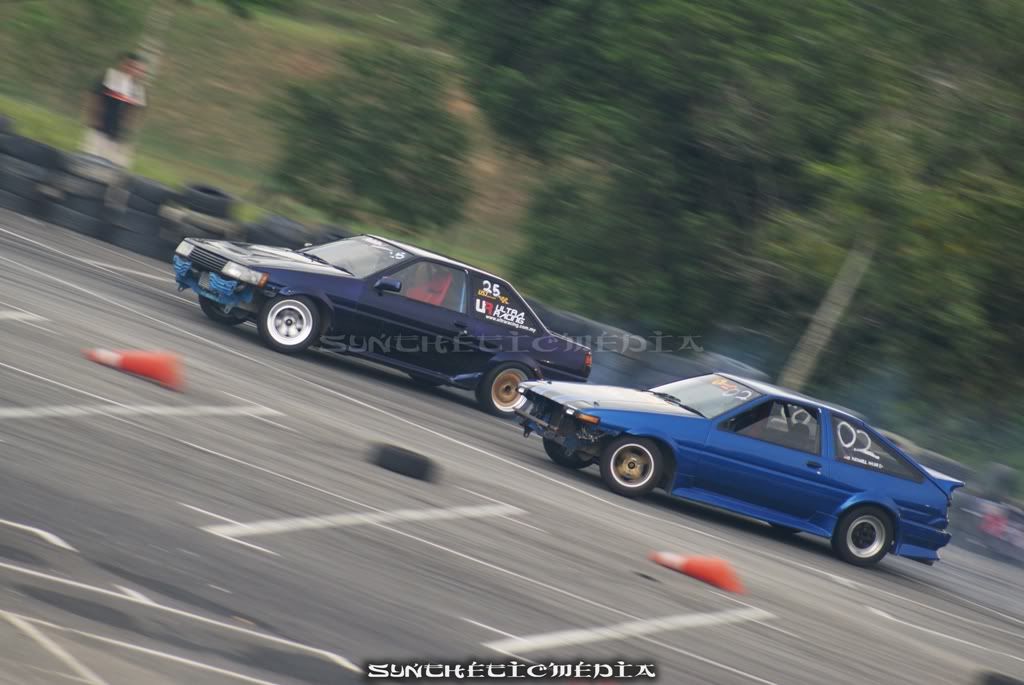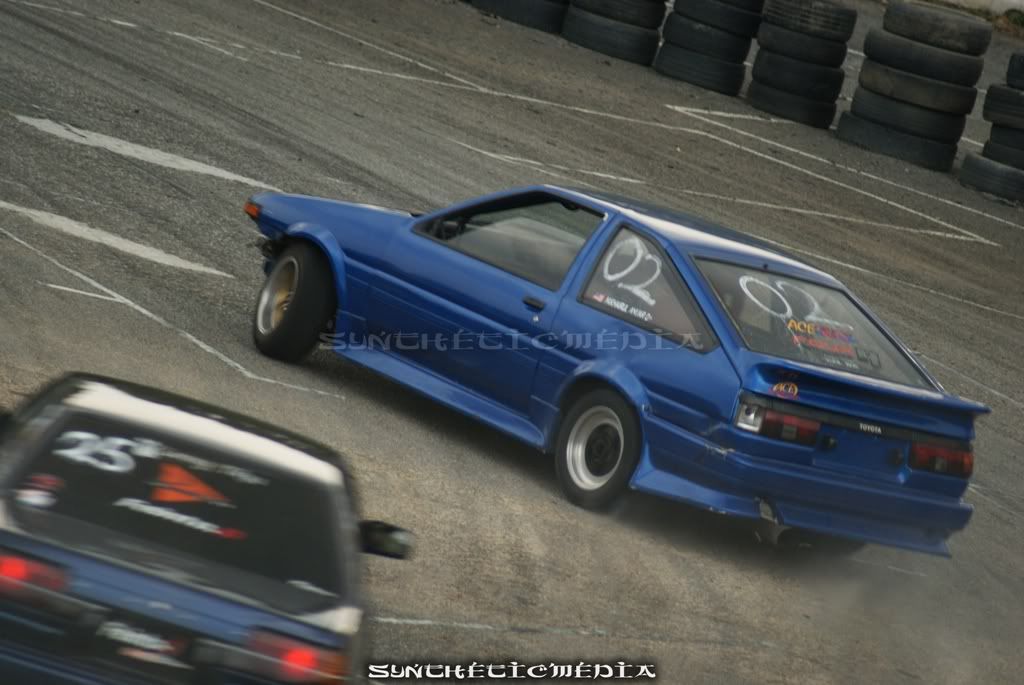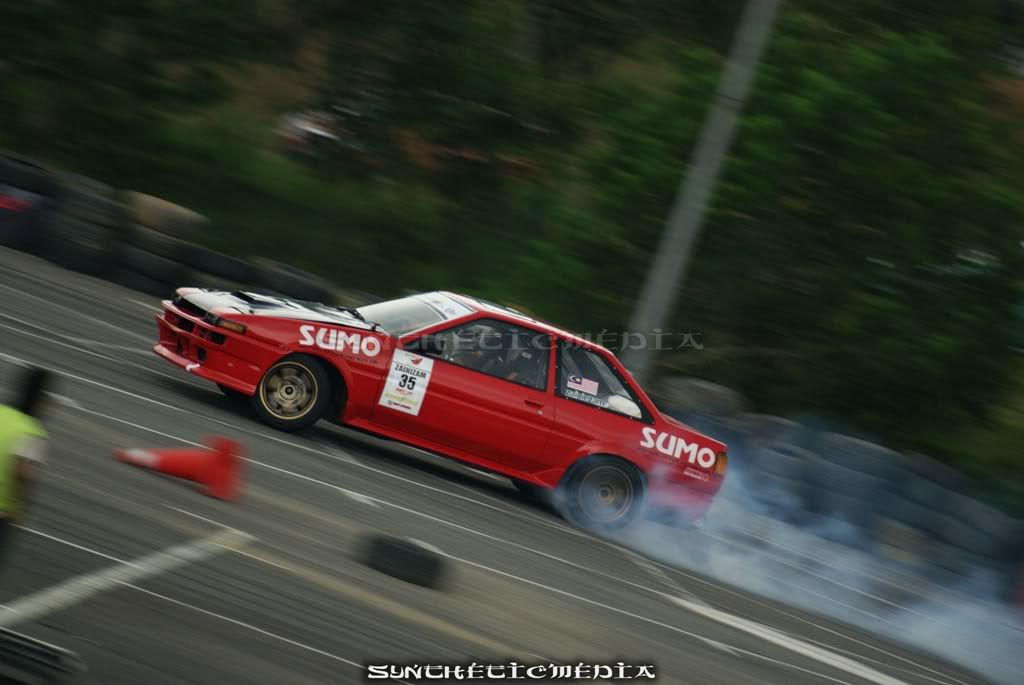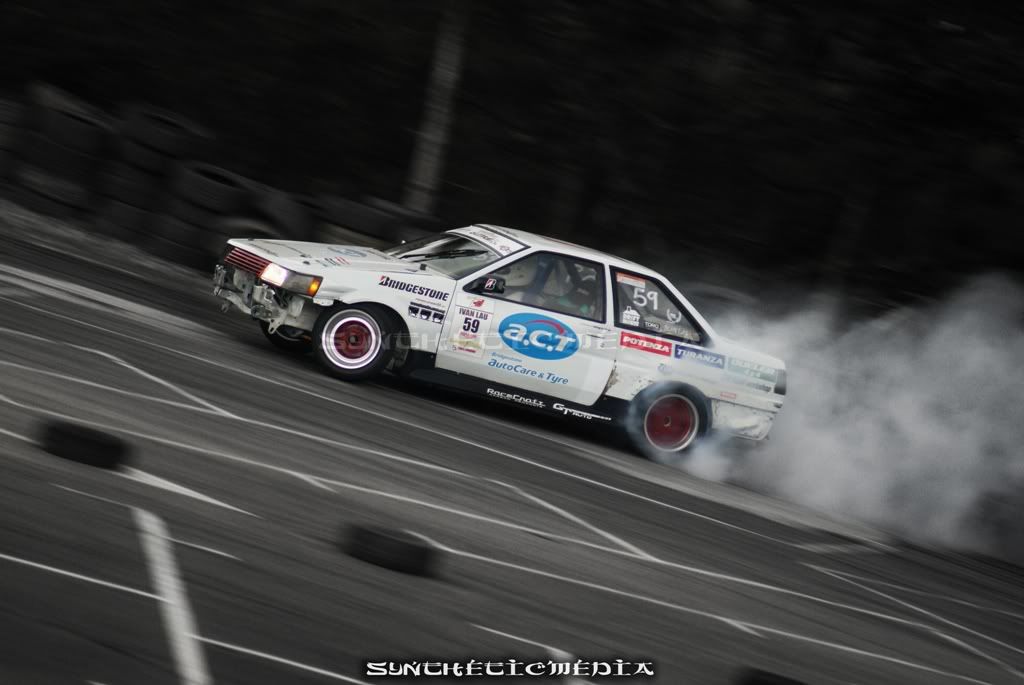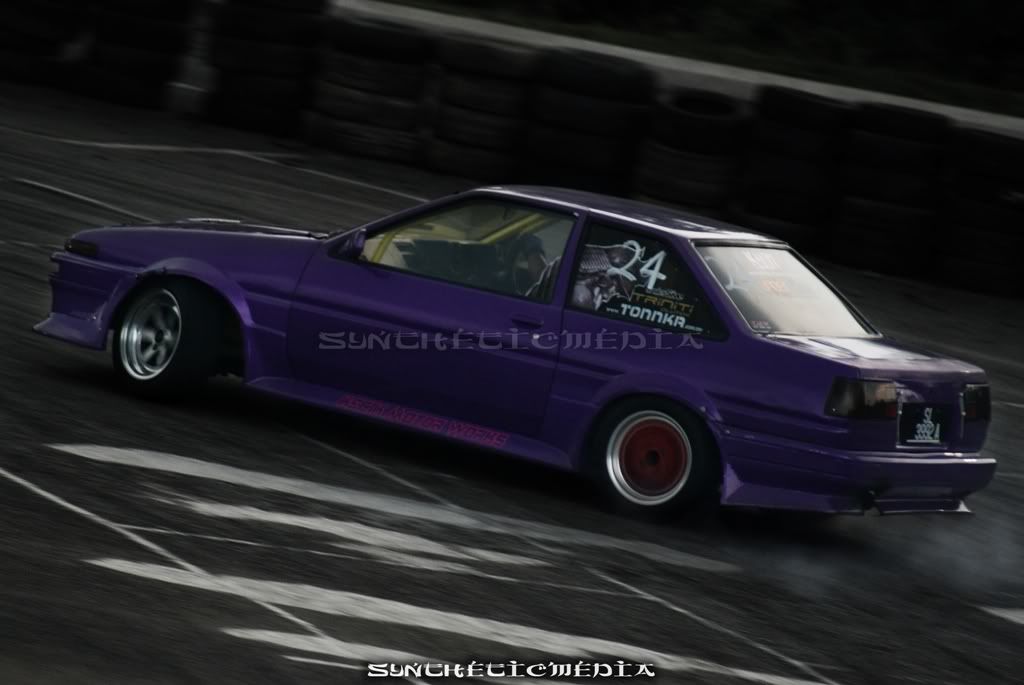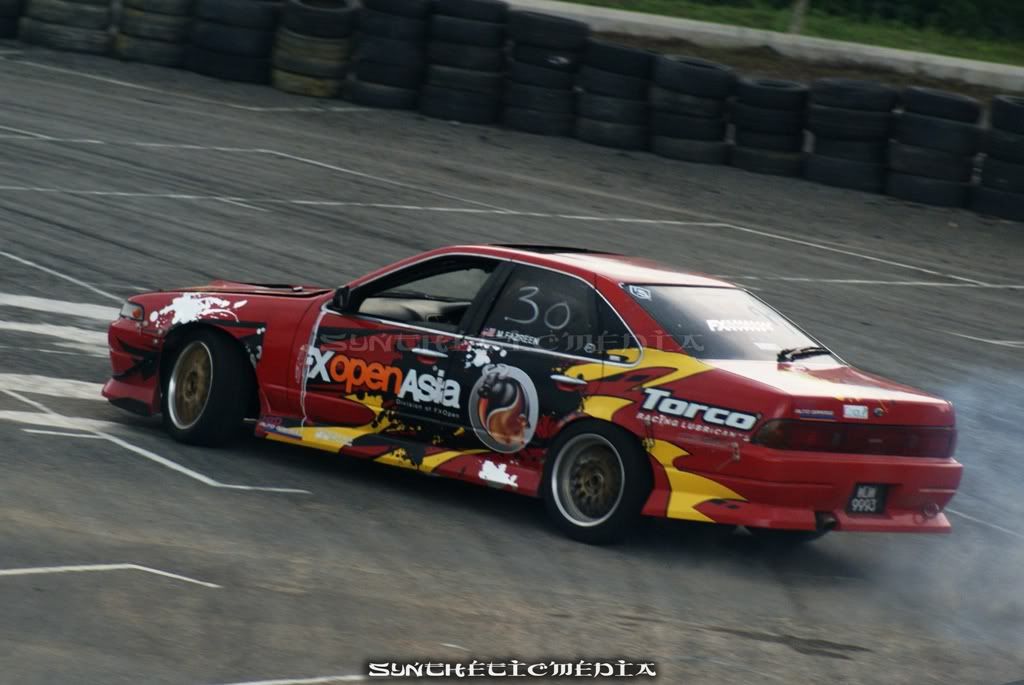 Official practice run ends at 7pm and continue with the best 16 qualifying at 8. Drivers were given 3 run which includes 1 warm up run and two judges run. Best mark from either two of the judging run will be taken as the official mark. Warm run for K was quite good but all our hope was gone when K straighten on both of his judging run which scores him a low score if im not mistaken is around 64. Im not sure whats the reason but alhamdulillah, he did manage to qualify for best 16 and will be facing oly.
Im not often at the track shooting pics for this event since i need to standby at the pit area. The distance between the pit area and the track was quite far adding up the reason why im not at the track all the time like before. Plus the night time shooting was quite hard for me as low light condition effects the pictures. But i did manage to snap some of the pics during the night session.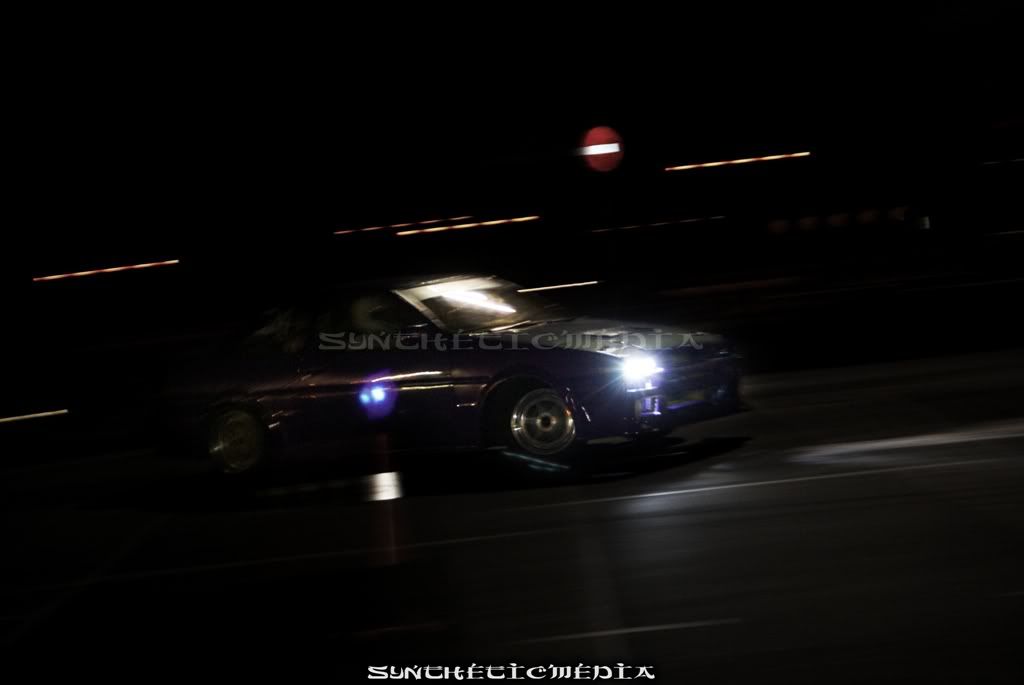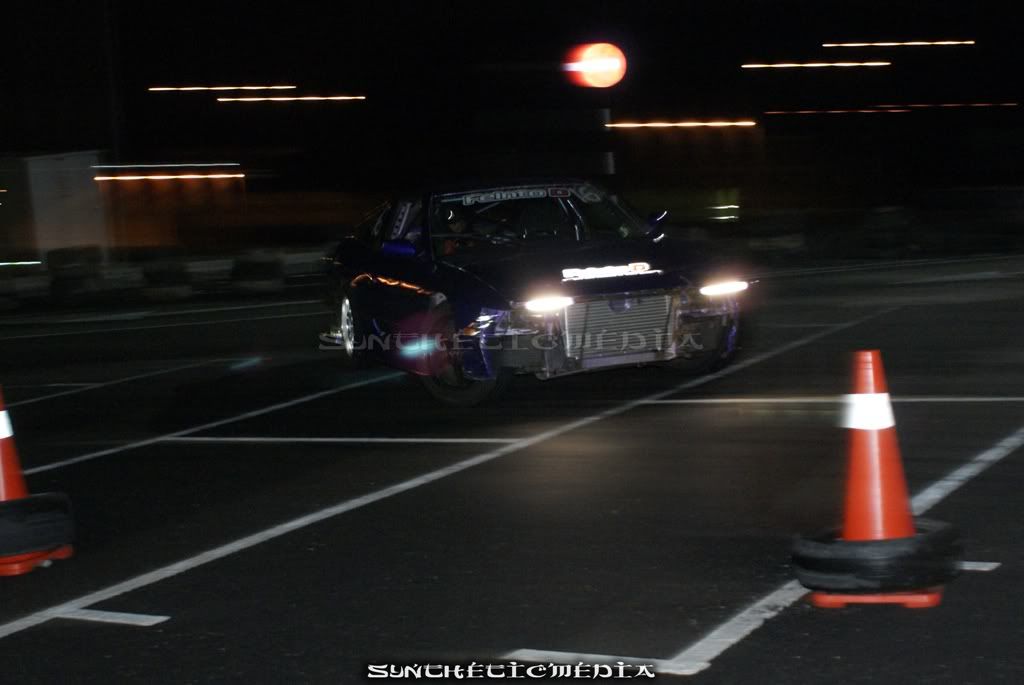 EXPERT
1st place : Fazreen Ismail a.k.a Along Rempit Team FX Open Asia
2nd place : Ivan Lau Team Bridgestone M'sia
3rd place : Mohd Riduan a.k.a Wan Boss GT Radial Feinto-D Drift Team
4th place : Zulfikar myeg.com.my
5th place : Fazly a.k.a Oly Feinto-D Drift Team
6th place : Apid Kyoko Feinto-D Drift Team
7th place : Nazam
8th place : Tan Hang Eng Ace Suspension
NOVICE
1st place : Nortaufiq a.k.a Topeng Feinto-D Drift Team
2nd place : Denson
3rd place : Norushaq (Shark)