a brand new addition on my rc drift machine, yokomo drift package which include MR-4TC shaft drive chassis. the reason i choose this chassis is first, it from Yokomo, second is its the most cheapest Yokomo chassis on the market compared to drift master package and other yokomo belt drive carbon chassis. and lastly is because i want to replace my old dirty sexy naughty bitchy drift chassis. a new start on a new trusted platform but im surprised how long the old chassis last since i abused her on drifting last year and plus, it is a cheap china branded chassis which i need to do a lot of upgrade to make her able to drift, keep up in tsuiso battle and withstand the abuse..hahaha...the build takes me two days because i didnt have enough time to fully concentrated on her as i got classes and work to do. but i was fully satisfied with the build as it was my first time assembling a full chassis from ground up. all parts need to be assembled from absorbers, mountings, gearbox, axles, bodyshells and others. the chassis need to be ordered from KL as it was out of stock. shit happens when i know the price tag had increased since i last surveyed it.the chassis itself cost rm870 which is quite cheap compared to KL area prices. but overall i spent more than 1k that day as a lot of things i need to upgrade. i also bought another bodyshell which is an ae86 from HPI racing. the bodyshell that comes with the chassis is swap with another bodyshell also from yokomo which is Bee R324R. why?? RARE.....
1. the box arrived on wednesday after almost a week of postage delay because of merdeka day off.the box comes with JZA80 RSR supra bodyshell but i swap it with another shell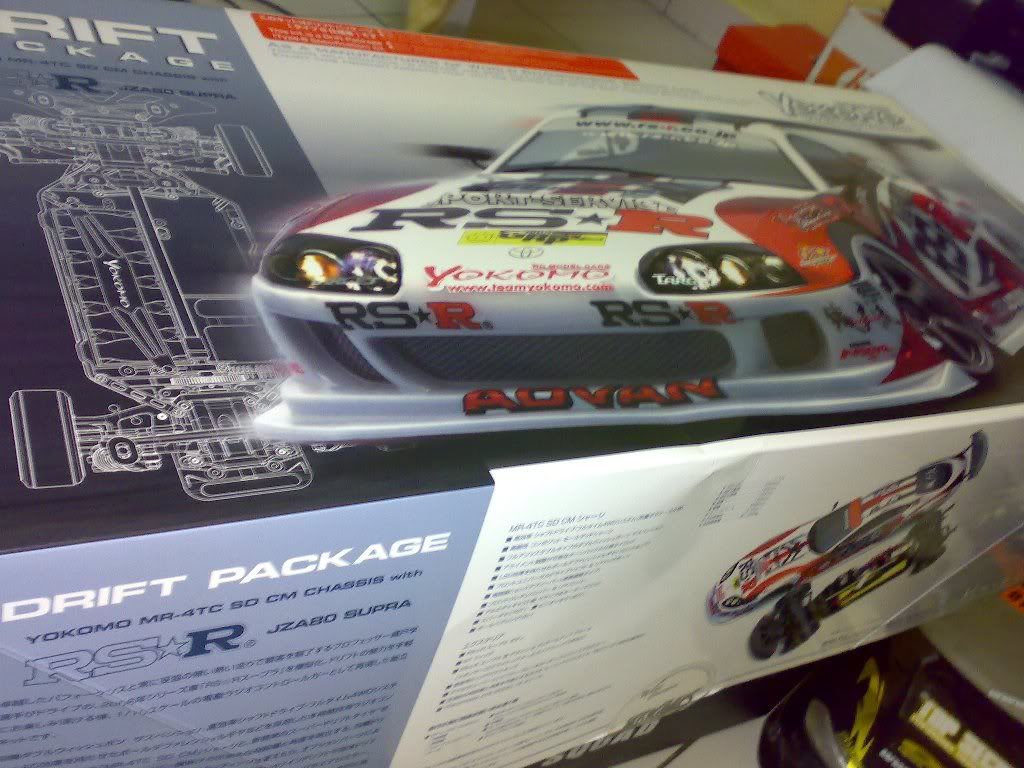 2. the assembly manual
3.setting up the lower deck with the gearbox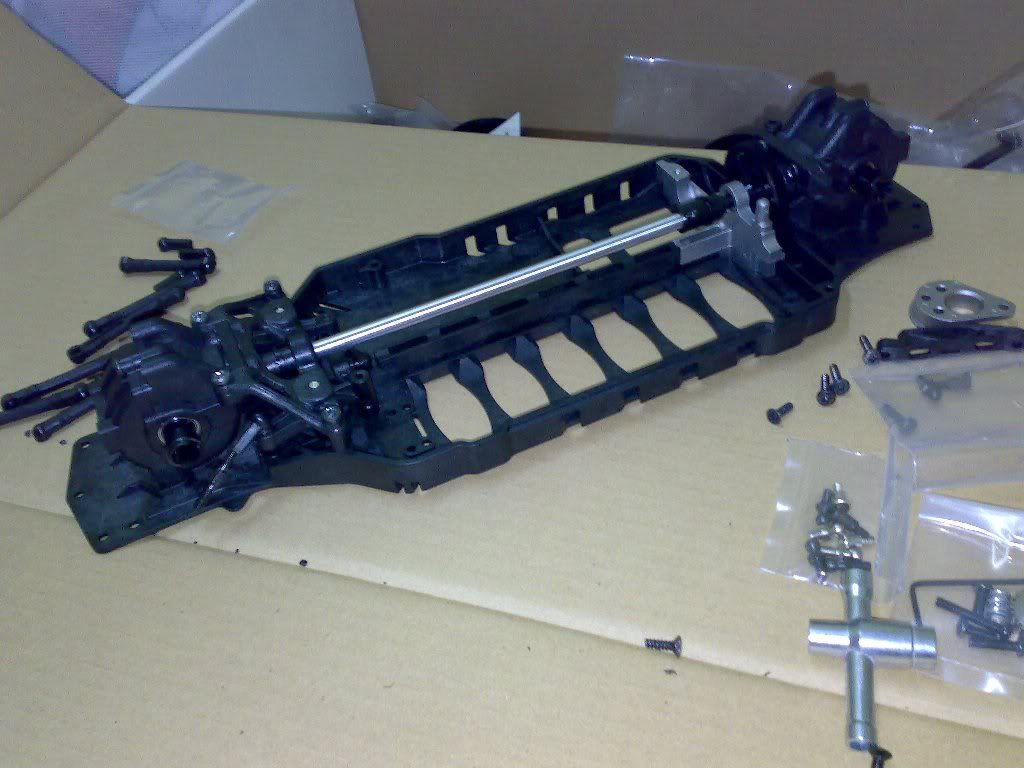 4. because of the package doesnt include any electronics stuff,i transferred all my electronics from the old chassis to this one.motor,receiver,servo and esc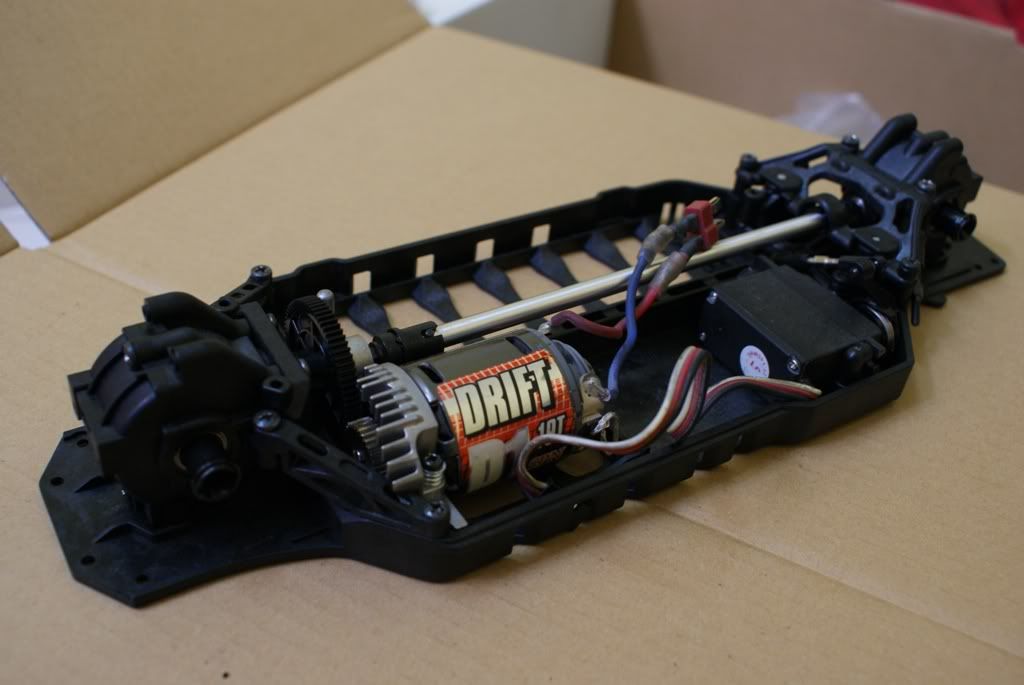 5. the heart of this machine.yokomo drift D1 19turn brushed motor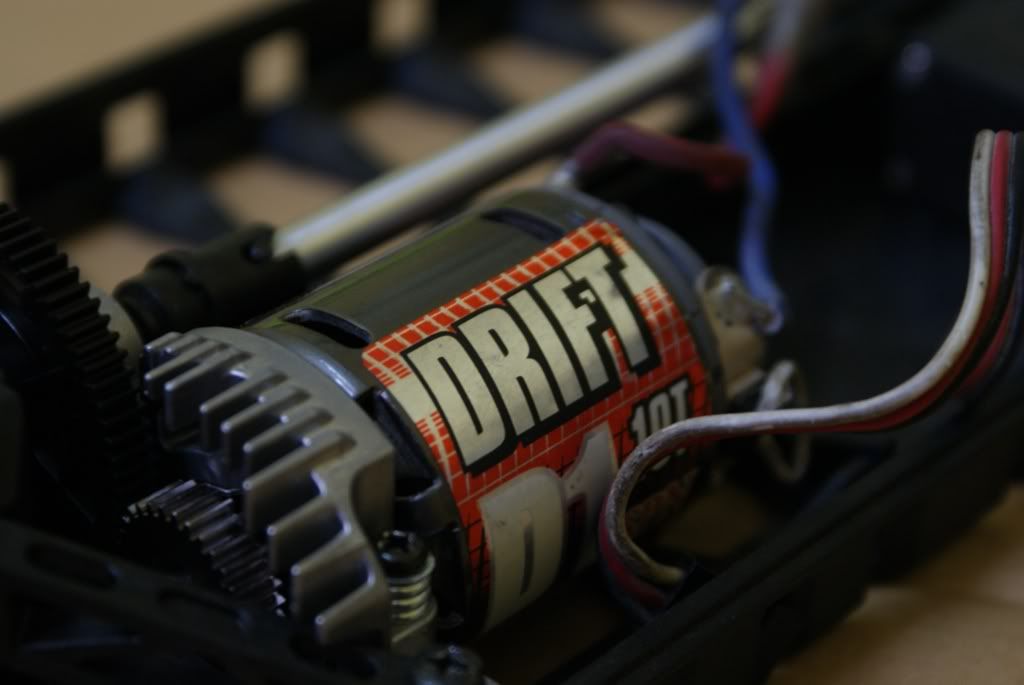 6.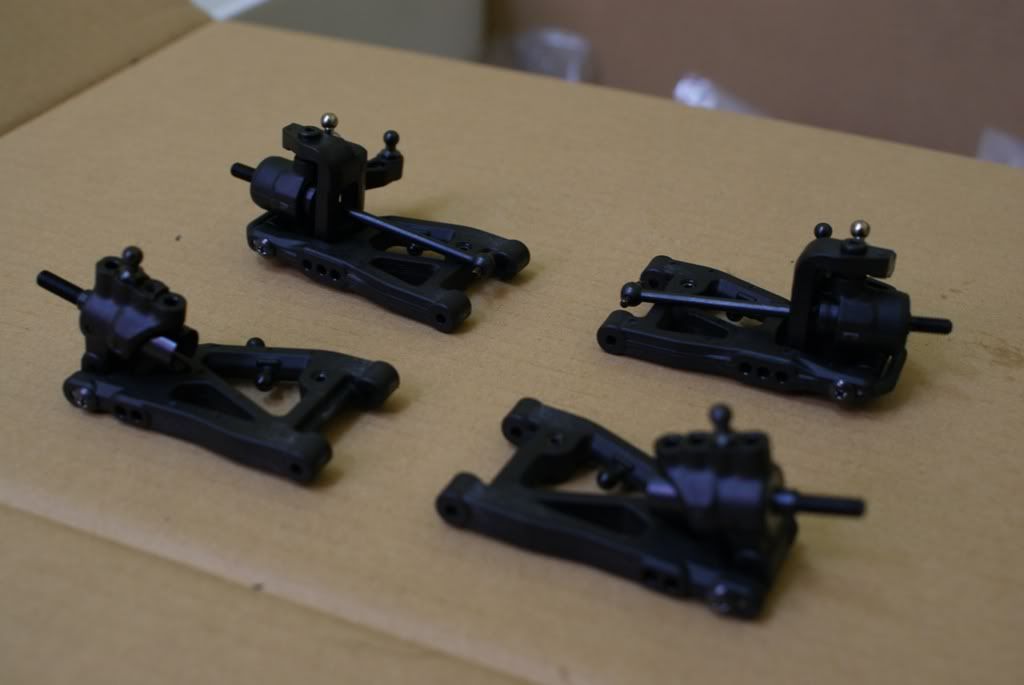 7.
8. my old chassis which is reaped open to take out the electronics and some other stuff.sad to see her in this condition..bye bye HL...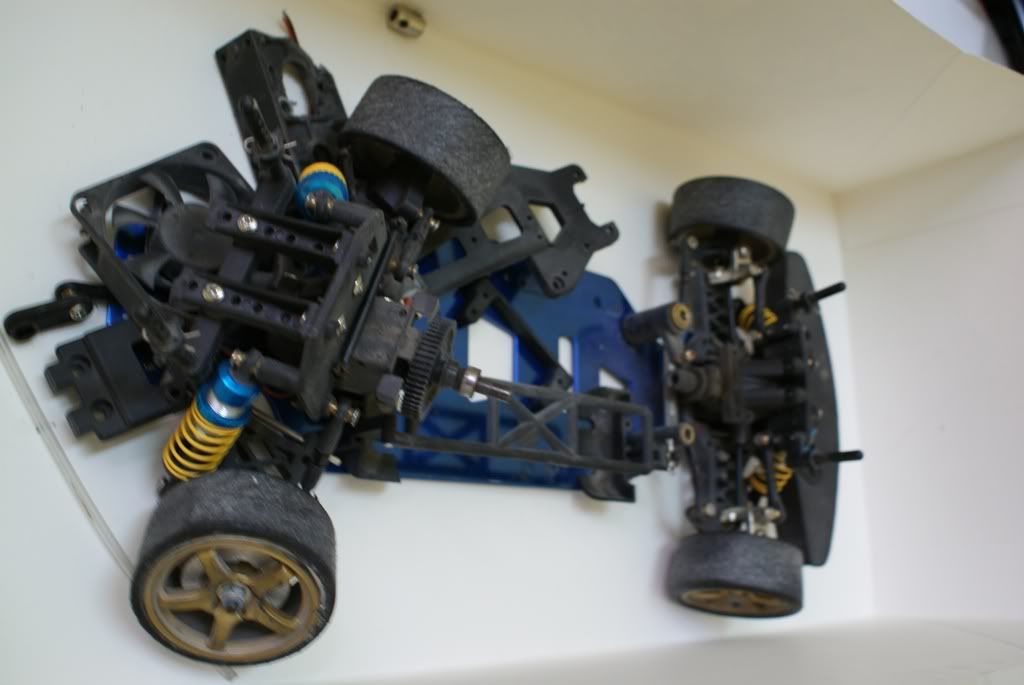 9. hachiroku and 324R clear body shell. both of it will be a replica of a real drift car. hachiroku will be a replica of MR.K eightysix and the 324R will be Bee 324R goodyear replica but with different color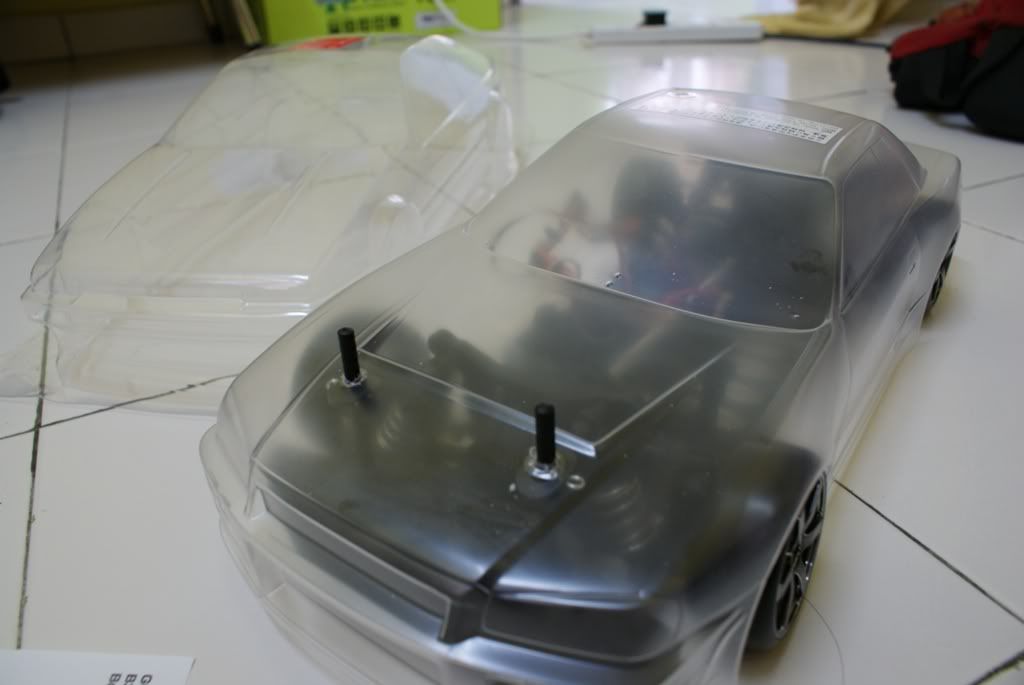 10. finished product after spraying it with tamiya spray cans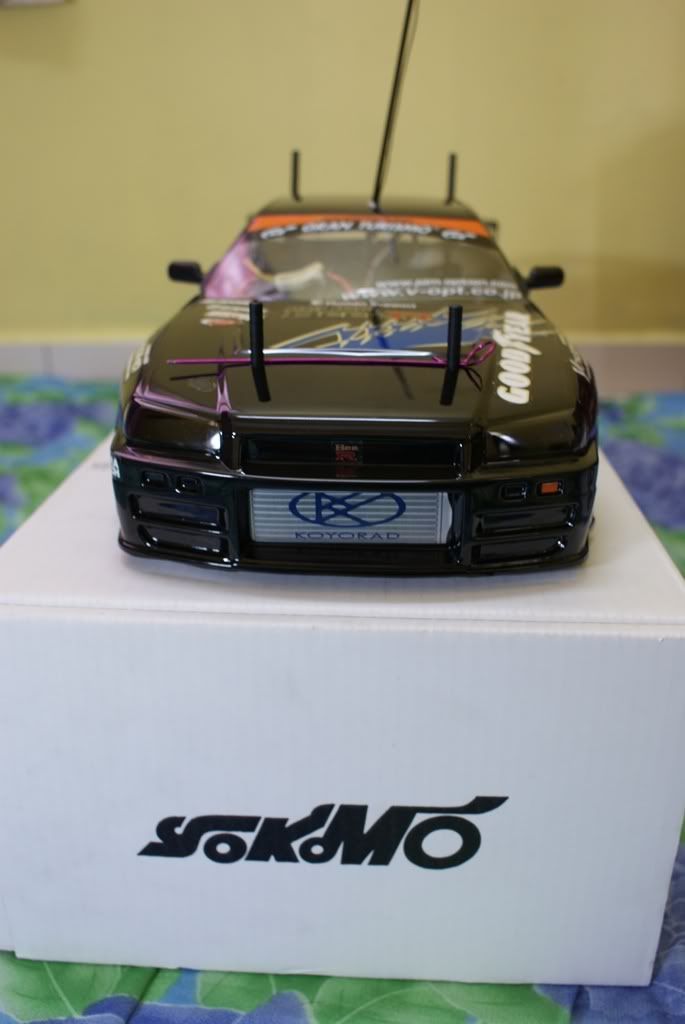 11.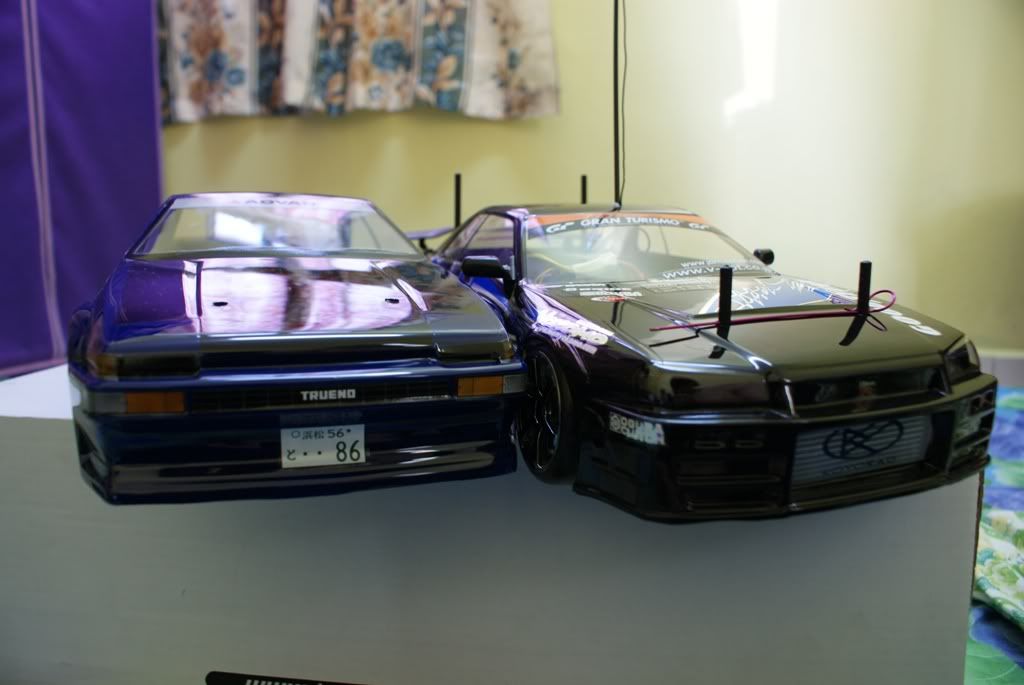 12.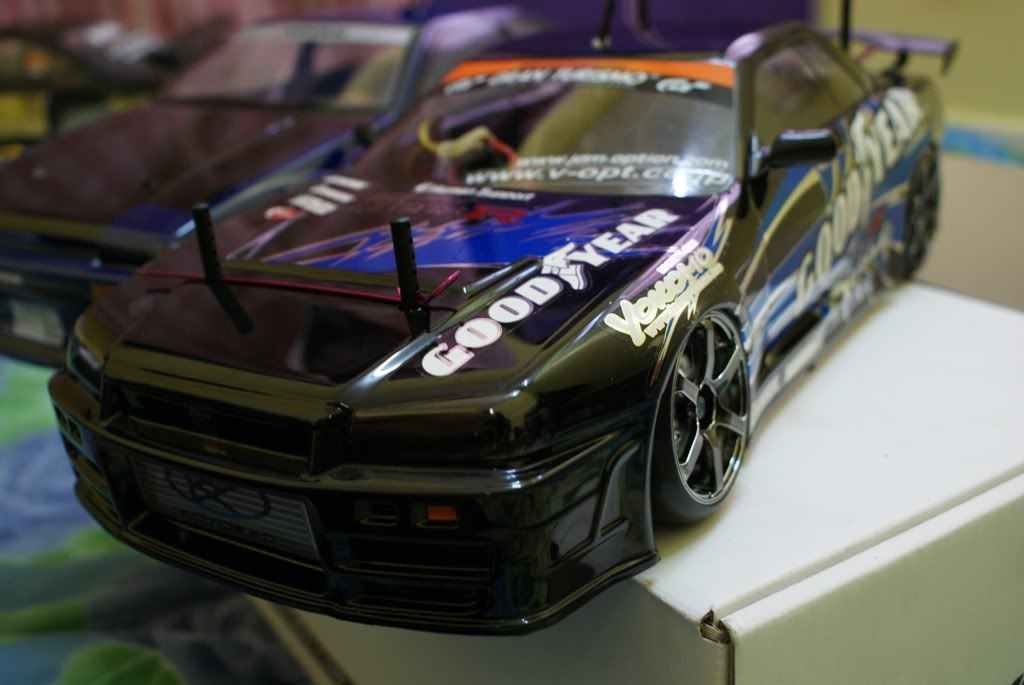 13. dope rims!!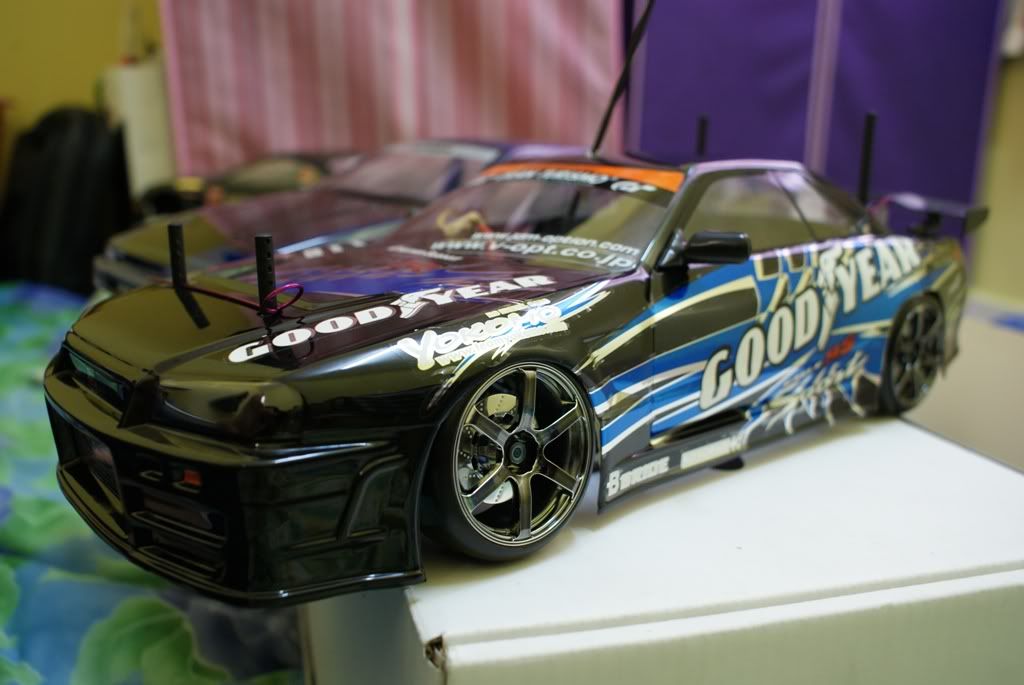 14. side view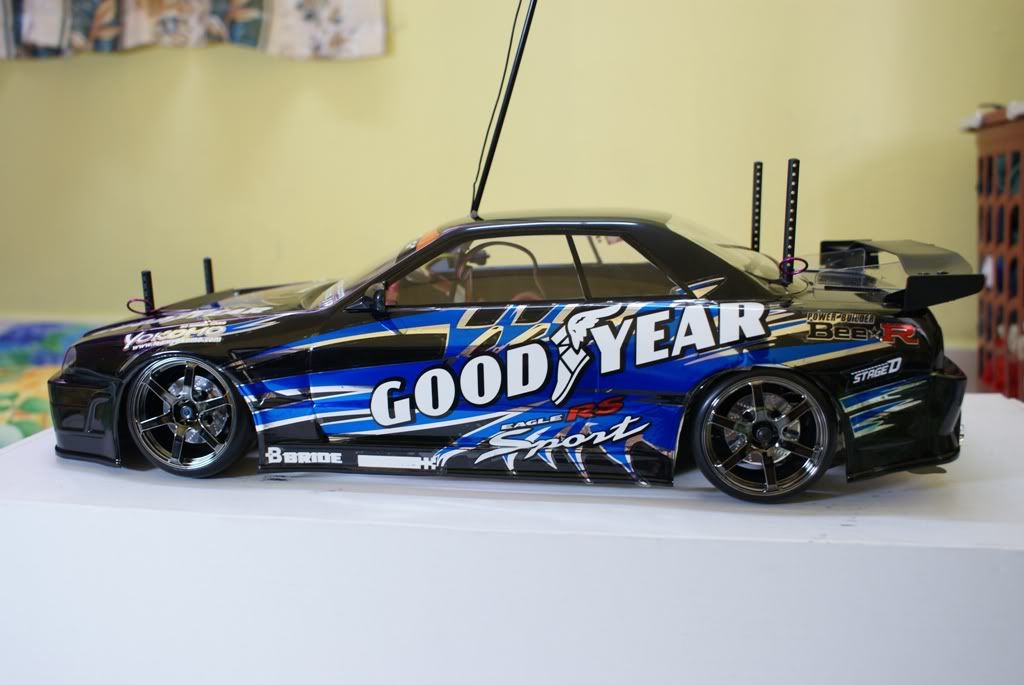 15. after finished setting up the chamber and toe adjusment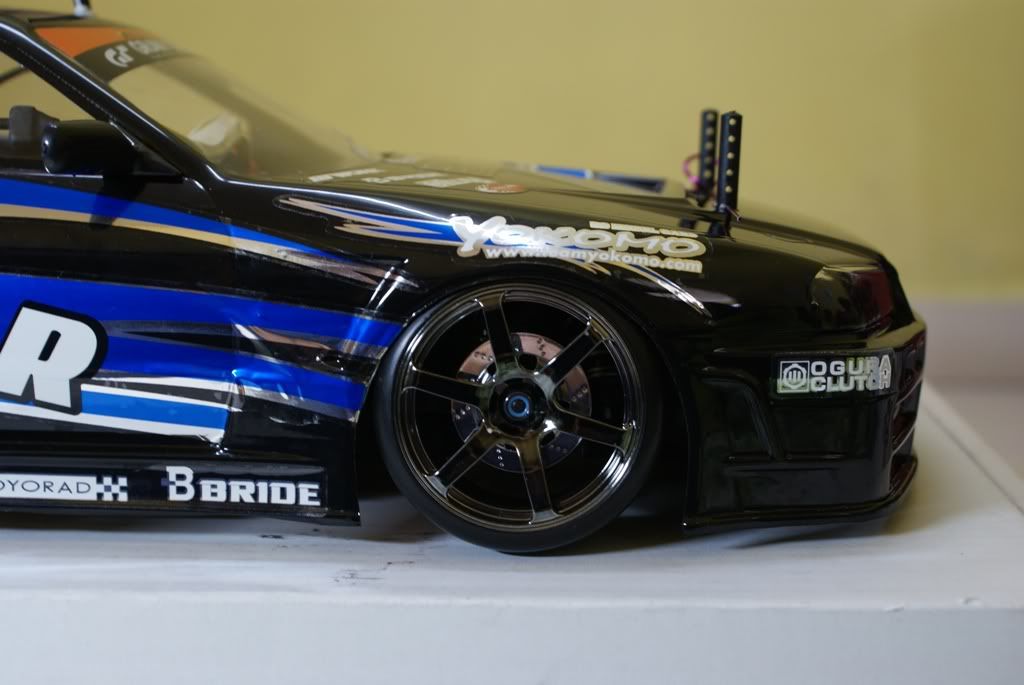 16. the lowed spoiler which dont usually used by drifters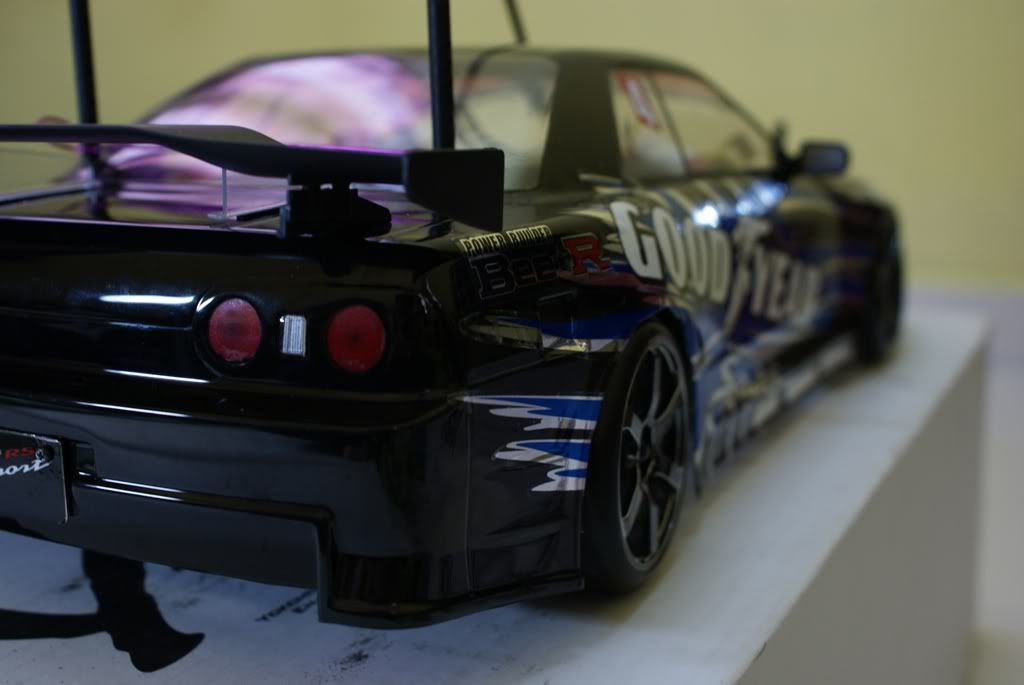 17. Bee R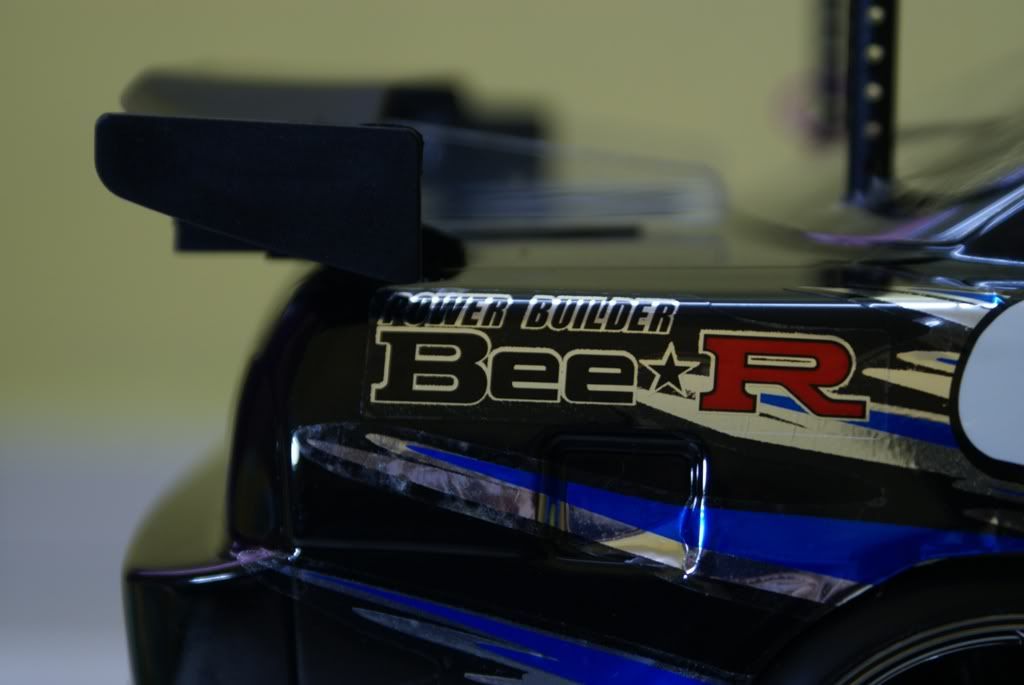 18.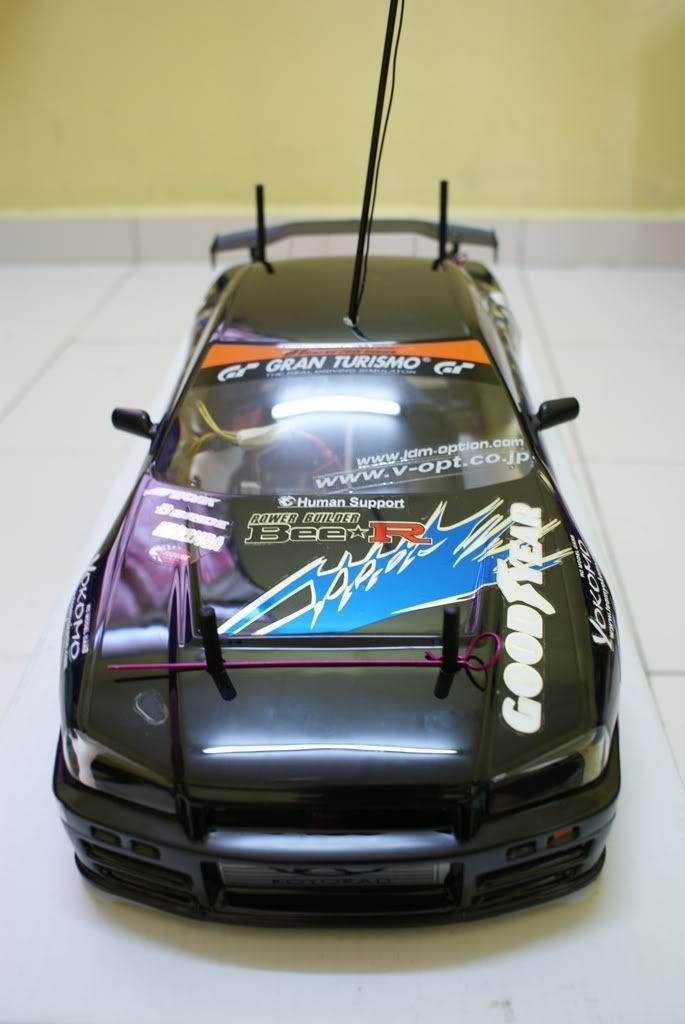 19. the color dont turns up as i aspected. i aspect it to be metallic blue..huuu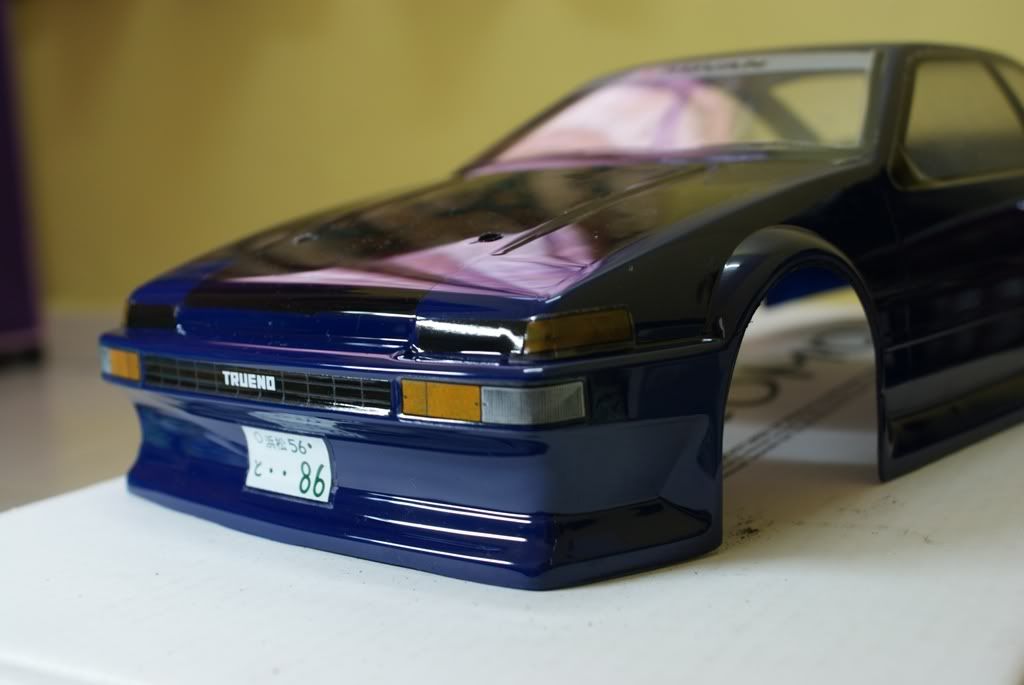 20. rear view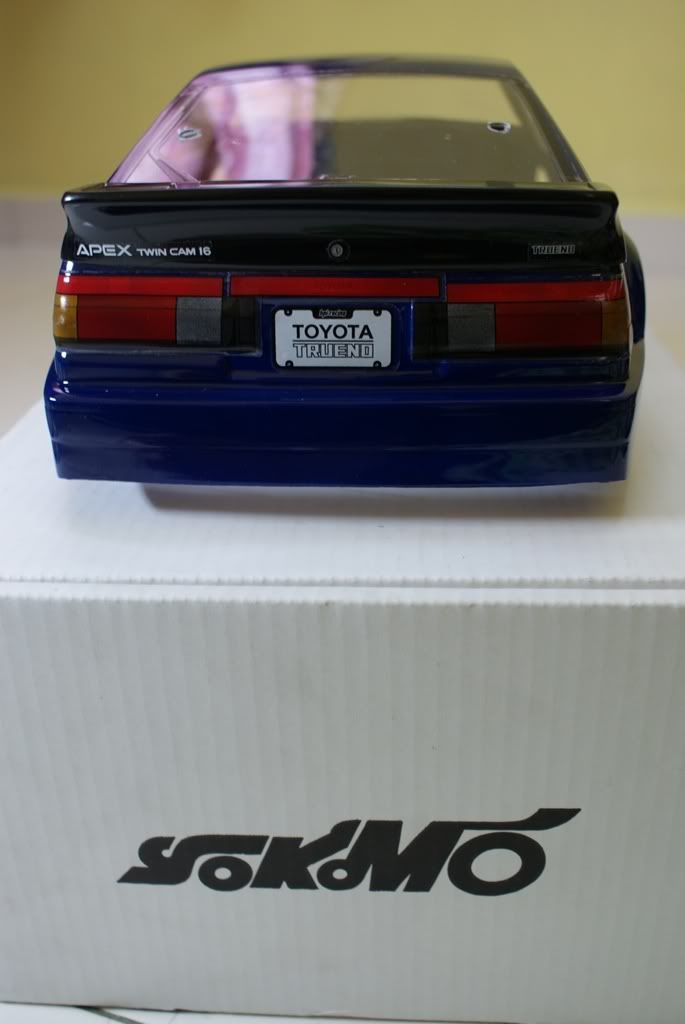 21. all my bodyshells. R324, 86 and top secret s15 silvia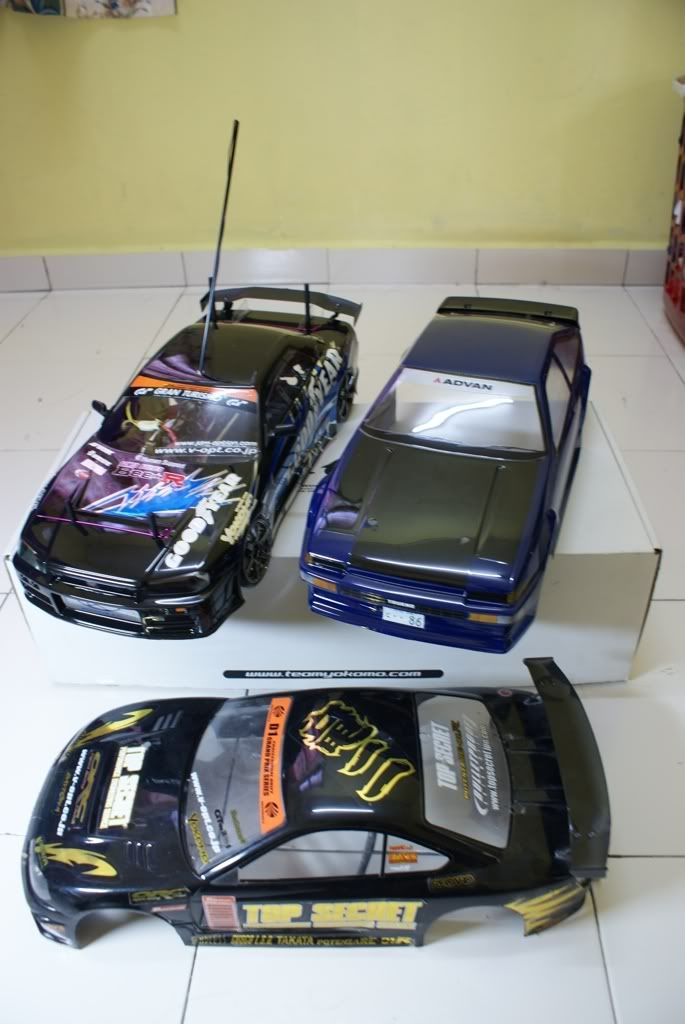 22.
23.